CONSIDER THE POOR.
(Adapted and edited for the 21st century reader from The Symbol and Odd Fellows Magazine, 1845. I used 19th/early 20th century photos and drawings to keep with the tone of the article)
---
We call the attention of our readers to the following
excerpt, from a report, made by the Episcopal city missionary,
Bro. E. M. P. Wells. It touches upon topics which have, from time
to time, been agitated by us, and which we mean to agitate still more,
doing something, if we can, towards awakening the public to a consideration of the poor.
The Poor!
"To many they are a vast unknown mass, related to humanity by nothing save their feelings of cold and hunger.
"The common soul that is in them is not thought of and forgotten. Their virtues that sparkle in many a dark nook and corner of humanity, are unseen. The temptations with which they have to do battle, the pressure of keen privation and misery which they must endure, and which they often bravely endure, are unheeded; and yet, whenever crime or vice breaks out among them we force upon them the harsh rigor of the law, we wonder at the depravity of men, and never think of going behind the crime to the criminal and asking who and what he is and why he is a criminal.
"We should look upon the poor, the ignorant, the degraded, more closely. They are men, all of them, with the nerves, the hearts, the capacities, the affections of men. We are beginning to grow sick of the cant about "the lower classes," and " the mob," the danger that is to be feared from " the masses," etc.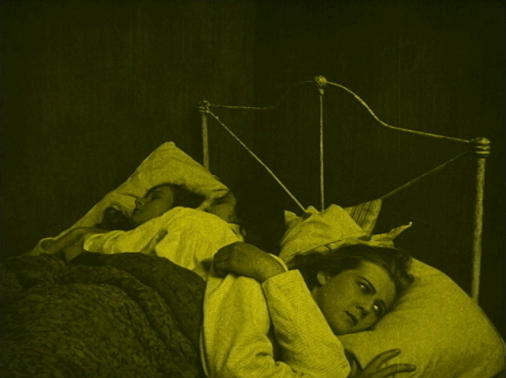 "We say that if danger is to be apprehended from them, society at large is to blame. We believe their dispositions, taken as a class, are as peaceful and as virtuous, as those of the more wealthy and refined. And if any of them are prevented by their ignorance, or by their experience from perceiving all their social duties, who is to blame for that ignorance, that bitter unsympathetic experience? 
"Another truth I have learned is, that happiness is far more equally distributed than at first sight we should suppose. Except for the very poor, the very luxuriant, the very diseased, and the very vicious, happiness seems about equally enjoyed. 
The possession of those very things which man most lusts after, often deprives him of the power to enjoy them.
"It may be asked then, if the poor are as happy as the rich, why are we urged to aid them? It is not for the poor, but for the very poor, we ask aid; those who endure
physical suffering for lack of the necessaries of life. But it is said there are none such in this our city.
Be not deceived. 
"If any think this and sincerely want to know the truth on this subject, I will, by an hour's walk with them, lead them into a full conversion from their error. They shall see many a large family in one wretched chamber, garret, or cellar, a confined room and suffocating stove, or with broken walls and cold hearth, for lack of a suitable bed and clothes, and then no supper and no means for breakfast, until some neighbor or almoner comes to furnish them; without work, and perhaps with clothes that would make the winter winds laugh them to scorn.  It is asked again, 'Why is there such a state of things? — Surely all who can work can get the necessaries of life, and those who cannot work are provided for by the public.' It is not true that all who will work can get it. The last winter, and during some weeks of the spring and summer, there has not been sufficient employment for laborers. For weeks together many stout, efficient, temperate and honest men have not been able to get more than two or three days' work a week; many, less than this.
"Employment is more needed than charity. And if charity must be asked or given, it could be used more beneficially to the physical and moral condition of the poor, than to furnish them employment which would give reasonable support, even if the employment produced neither profit nor interest to the proprietor. This deficit
must be considered as given in charity. Besides, there are many honest poor who both lack the capacity to get, and to use well after they have gotten.  Then there are many vicious poor, and however badly they deserve to suffer, they must be relieved if in absolute extremity. Certainly the wife should not be left to suffer because she is cursed with a vicious husband, nor poor children because they are not blessed with virtuous parents.
"Another fact I have noticed, and is of importance to the poor, is that in the bestowment of both public and private charities, the unthrifty, the heedless, the dirty, are more generally assisted than the provident and tidy. If a person is clean, whole and tidy, or the room is clean and orderly, though very poor, they are thought not to need assistance, (I have known them to be told so) and the next neighbor, who, perhaps wastes more than the others get, are thought to be more needy, because they are in dirt, confusion and cheerless appearance.
An old, respectable, but disabled man applied for wood last winter to the city; he and his wife had been furnished for several winters, but were then refused. The reason for refusing them was, that they appeared decently. The man could do little or nothing, because of infirmity, and the woman, 65 years old, supported themselves by taking in washing. When the man stated his needs, he was reminded that he wore a very decent coat on Sundays. Now the history of that coat was, that six years ago, by saving a ninepence and a quarter of a dollar at a time, five dollars were obtained, and a second hand coat was purchased, and once a week it was put on to go decently to church in. How much clothing in the mean time has been obtained and carelessly destroyed by those who got the wood which was
refused to the old people ?" 
With this excerpt we dismiss the Report, heartily thanking Mr.
Wells for the interest which he has imparted to this important subject,
wishing him " God speed" in his benevolent labors, and hoping that it may excite attention and action in behalf of the needy poor. 
Taken and adapted for the 21st Century reader from The Symbol and Odd Fellows Magazine, Volume 4, 1845, pages 38-42. See link to original article:
Odd Fellows Symbol and Magazine, IV, 1845
Visit the Independent Order of Odd Fellows website: IOOF
Visit our Facebook page at Heart in Hand Facebook
Scott Moye is author of the book "Think Like An Odd Fellow! Wisdom and Self-Improvement in 21st Century Odd Fellowship." He is an award-winning history educator and collector of Arkansas folklore. He grew up on a cotton farm and is currently a museum worker. Hobbies include: old house
restoration, writing, amateur radio, Irish traditional music, archery, craft beer, old spooky movies, and street performance.  He is a member of Marshall Lodge #1, in Marshall, Arkansas, and a founder of Heart In Hand Blog. He currently resides in Little Rock, Arkansas. He's available for writing and editing gigs.