The number we keep seeing is 200. We see this number from research conducted by Dedicated Members for Change (God bless ye!), and also mentioned by others on various Facebook posts and direct messages some of us receive.
What's the number 200? The consensus seems to be, that if your jurisdiction has fewer than 200 members, you've pretty well lost the battle to continue Odd Fellowship in your state–and IOOF in your state is not likely to recover. According to some, it means your Grand Lodge has deteriorated to a point where it's only a shell, and the few lodges you have left are in worse shape than that. You are probably not going to save the Order and so now it's time to prepare for an orderly surrender of your charter.
So, things being what they are, what's next? What do you do with all your Grand Lodge records? Well, you're SUPPOSED to surrender them to SGL…
BUT, as a person who works in the history profession, I keep hearing this horror story: "Most of our district records are kept in Kenny's garage. He's 88 now, but his garage is in great shape." Well, I hate to break it to you, and I'm not knocking Kenny. But, Kenny is gonna pass on to the great lodge in the sky soon, and his kids are going to THROW EVERY LODGE AND GRAND LODGE RECORD BOOK IN THE TRASH when they clean out Kenny's belongings.
I need you to think about that for a moment.
With less than 200 members, there's an excellent chance you've already lost Odd Fellowship in your state. And now, there's the possibility of losing a record of the contributions of  thousands of Odd Fellows when Kenny's kids throw dozens of lodge books on a garbage heap.
These are records of brothers who sat up nights with yellow fever and tuberculosis victims at great peril to their own lives; records of brothers who buried deceased widows and orphans during the 1917 flu outbreak. The records of Odd Fellows and Rebekahs who crossed the lines during the American Civil War to meet with other others to help end the conflict, help the wounded, or bury the dead.  Records of all those foster kids we've helped– no one will know who they were. Records of community floods, tornadoes, fires, and earthquakes where our brothers stepped up and did what was right: they helped.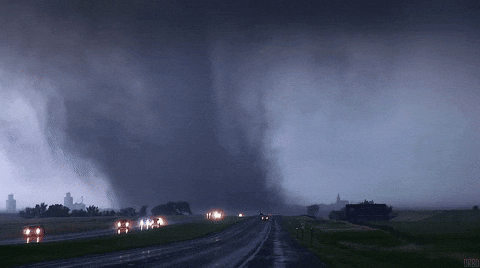 ---
I've looked through dozens and dozens of record books of defunct lodges, and it's stunning that each book contains not only a historical outline of that lodge, but a history of entire communities. One may go through these books and discover many important events that occurred in a community. Life in small communities which no longer exist, life in communities torn by natural disasters, disease, and violence. Life in communities where powerful leaders were raised or lived, people like General and President Ulysses Grant, President Franklin Roosevelt, President William McKinley, and Frederick Douglas. Descriptions of parades and community celebrations. These bits of  information combined with authentic historical research can teach us much about life in the United States. It's all there, in our record books.
Historians call records like ours primary source material. "In the study of history as an academic discipline, a primary source is an artifact, document, diary, manuscript, autobiography, recording, or any other source of information that was created at the time under study" (wiki). Historians use primary sources to develop a narrative of a historical period under study. That's a main difference between a real historian and someone who is a consumer of history. The consumer reads a history book or watches history in a documentary. The historian compiles, then tries to make sense of 700 primary sources that all somehow describe a 30 minute time span during the disastrous "Triangle Factory Fire," which killed 146 garment workers in 1911.
(BTW: If your Grand Lodge isn't surrendering its charter, you may be able to donate IOOF items to archives, museums, etc., and get free publicity for it)
---
In most instances, lodge records must be transferred to the Grand Lodge when a lodge folds. When a Grand Lodge surrenders its charter most of the records must go to SGL too. But, a Grand Lodge that is surrendering a charter should also consider donating as many records as practical to local and state historical societies, state archives, museums, and even universities. You must get the approval of SGL.
A donation must be worked out BEFORE your jurisdiction actually folds, not after. One cannot simply walk up out of the blue to a historical society, museum, or state archive and say "Hey, we want to dump 150 years of records on you." Each of these groups has a specific set of requirements they have to fulfill before they can accept items. Each group
may only be able to accept records of certain years or from certain communities, for example. They'll most likely want to go through them and if they want them, they'll have to work out storage and transportation issues, so it can take a while.
They may not want them. And, if your Grand Lodge never tried to promote itself and be a leading voice for the distressed in your state, there's a hellava good chance HISTORIANS won't even know about the Independent Order of Odd Fellows, so you may have to explain it to them. I'd also like to point out that a lot of the historians I work with had never heard of Odd Fellows, which says a lot about how badly the Order conducted itself throughout the years: an organization that once had members who were president of the country had never been noticed by historians.
So please, don't further disfavor our ancient brethren. Letting the Order sink into insignificance in your jurisdiction is calamitous. Allowing our brother's heroic efforts to languish in obscurity by not donating what you can to local historians, is unconscionable.
"Lest we forget."– Rudyard Kipling
Scott Moye is an award-winning history educator and collector of Arkansas folklore. He grew up on a cotton farm and is currently a museum worker. Hobbies include: old house 
restoration, writing, amateur radio, Irish traditional music, archery, craft beer, old spooky movies, and street performance.  He is a member of Marshall Lodge #1, in Marshall, Arkansas, and a founder of Heart In Hand Blog. He currently resides in Little Rock, Arkansas.