They seem to permeate every part of our culture: Entitled, arrogant people, who treat everyone around them like crap, take what they want, do what they want, and rise to positions of power in management, business, government, neighborhood associations, lodges, church boards, and nearly everywhere else. They see mistreating and destroying others as "just part of the game," of getting ahead and can be heard saying "hey, hate the game, not the player," to get support from others. Getting help from others who are similar in outlook, they tilt the "game" toward themselves for their own benefit and to hell with anyone else.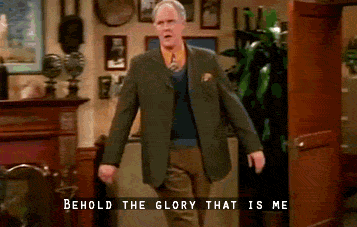 When these sorts of people cooperate together, some authors have begun to refer to them as "Asshole Culture." And this culture is pernicious, destructive, and debilitating to the advancement of humanity toward universal brother and sisterhood. It is a vice that is harmful. You find these people IN EVERY PART OF OUR CULTURE. They are not owned by any one cultural, political, or social group.
Sometimes members of this culture are considered quite brilliant and thus necessary to the survival of the company, organization, or department. Often, they are considered "leaders." But if you work for these people, with these people, live next to them, or have to associate with them you certainly don't see it that way. They bully, victimize and in other ways make other people miserable. Their behavior is often rude, boorish, and malicious.
Online, the rise of Asshole Culture has been unmistakable. Because people can hide themselves behind a nick name, the sport of the snark has given us the ability to be assholes in an entirely new way. Some people don't even bother hiding behind fake
names any longer. And, feeling safe because of distance, they cynically attack others who may be located in another country or a thousand miles away in this one.
We are training people to become part of this culture when they view cable TV shows with yelling newsmen or "reality" shows where everyone must gang up on others to throw people off the island. It's one thing to watch these shows and explain to people that this behavior is not appropriate in real life. Unfortunately, no one seems to be doing that. Instead these examples become a template for social behavior.
As Odd Fellows, we are given lessons in how these people work. In our First Degree, the character of Saul is a complete jerk. He threatens to kill his son, calls his son names, he tries to kill David, he uses bribes, he gets jealous, and he's petty. He works behind the scenes, he works in front of the scenes, he is endlessly weaving situations to benefit himself– even to the cost of hurting his own son. His main goal? To keep his power.
Jonathan on the other hand is just trying to survive his father's onslaught and protect David, Saul's kingdom, and Saul from himself. Jonathan represents those of us who work quietly behind the scenes to keep things together while the jerks of the world do what they can to demolish it for their own benefit. In attempting to keep things steady, Jonathan loses his best friend–perhaps the BEST friend he ever had, thus illustrating the spectacular damage people like Saul inflict on the lives of others.
---
So can Odd Fellowship be a solution to the rise of this culture in society? Yes!
Our Order's cornerstone is fraternity. We support one another with friendship, and although we do often get into arguments with one another, there's always another Odd
Fellow who can provide counsel to help smooth the problems over and return the arguing members to peace. We believe in showing others good faith and virtue and finding these qualities in them. We are taught not to judge a person except by their true heart within. We recognize humanity as a part of one universal family, and we are cautioned to be tolerant of others.
So Odd Fellowship IS a solution to Asshole Culture in today's society. But in some cases we are failing in our attempts. We have to show people what we are capable of: helping communities be successful, helping each other be successful, and showing ourselves and communities the light of universal humanity, sisterhood, and brotherhood.
We have to set examples both within the lodge and without to illustrate that basic standards of behavior are required for everyone to be successful. That the notion of "I'm in it for me," hurts us all and that working together is one of the ways that all can feel important and successful.
Scott Moye is an award-winning history educator and collector of Arkansas folklore. He grew up on a cotton farm and is currently a museum worker. Hobbies include: old house
restoration, writing, amateur radio, Irish traditional music, archery, craft beer, old spooky movies, and street performance.  He is a member of Marshall Lodge #1, in Marshall, Arkansas, and a founder of Heart In Hand Blog.